Substitutes for shiitake mushrooms must be plentiful, you might think. But the fact that there are different types of mushroom out there doesn't mean you can easily replace shiitake with whatever you have available at the moment. 
If you want to try out a recipe that has shiitake on it and are hindered by the availability of this mushroom, this article is for you.
Here Is The List Of 15 Substitutes for Shiitake Mushrooms For Your Consideration
This list provides alternatives that are suitable for different types of dishes. Some dishes can go with pretty much any substitute ingredients, while others require some more thoughts and work on the replacements. Let's dive in!
1. Dried Shiitake
Dried shiitakes might not taste as good as fresh ones, but they are convenient, especially when they are more commonly grown in some parts of the world than the others. 
You can easily find dried shiitake in Asian grocery stores. Not all fresh mushrooms can be dried, and fortunately, this East Asian mushroom is one type that can be.
Dried shiitake needs soaking for several hours before cooking, so make sure you remember to take it out and prepare in advance. First you need to rinse the dried mushrooms with cold water, and then soak them with warm, not hot or boiling water.
Types of dishes: noodle, soup, stir-fry, stew
Health facts: obesity prevention, anticancer, immunity enhancement
2. Cremini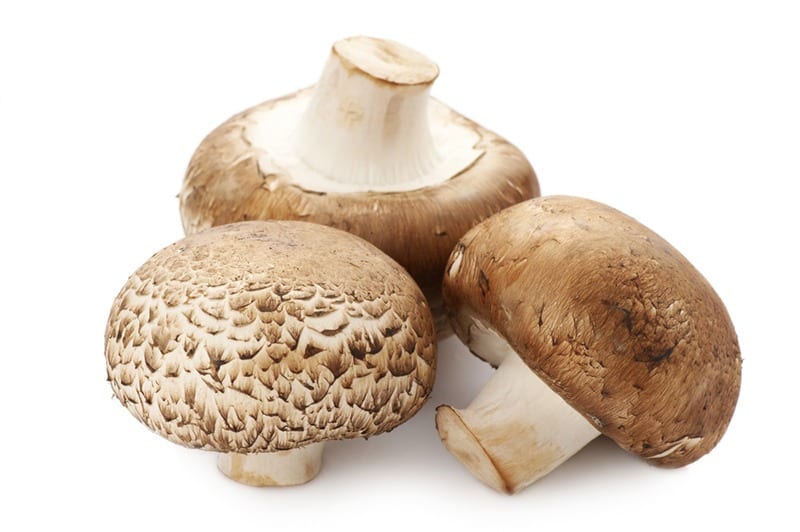 Cremini might be the best fresh mushroom replacement for shiitake. 
This type of mushroom contains more liquid in its body. It is not a perfect imitation of the complex texture and the umami flavor of shiitake. Nonetheless, the differences can be made up for through cooking duration and spices utilization.
For example, cremini mushroom takes longer to sauté to reach the desired crispness and color compared to shiitake. A longer time is also required for stir-frying to get rid of the excess water. 
On the other hand, cremini is straight-up easy to prepare. With shiitake, you need to spend some time separating the hard stem from the cap and cook them one after the other to attain equal softness. On the other hand, dice, slice or throw cremini all in your dish as you like since its whole body is so smooth.
Additionally, what makes cremini a strong contender is that it is cheaper and more widely available than shiitake.  You might also want to consider some substitutes for cremini.
Types of dishes: soup, salad, sauté
Health facts: antioxidant, anti-inflammatory
3. Enoki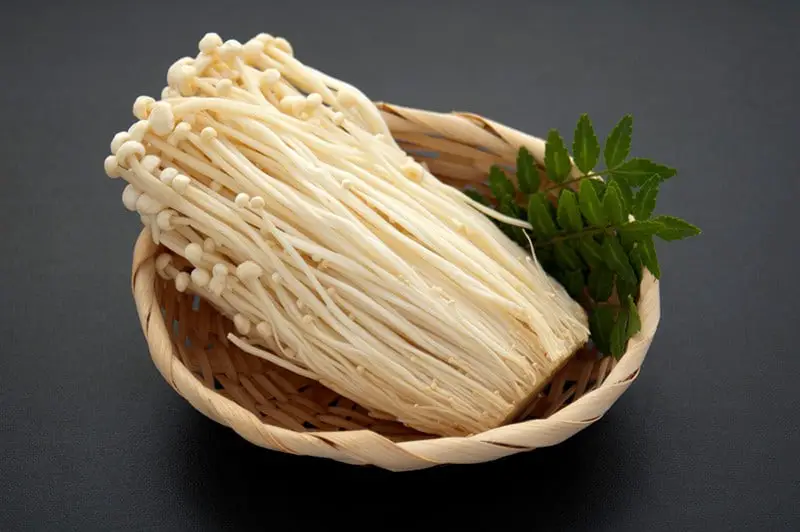 Other than the fact that both being called mushrooms, enoki and shiitake share no similarity in taste and appearance. We often see them served side by side in hotpot or noodle soup dishes rather than interchangeably.
Yet what if you can only get your hand on enoki mushroom and not the other? Don't worry! It is not the end of the world. Just use this alternative for the soup stock. It can be used as a great base for pasta sauce too.
Types of dishes: soup, pasta
Health facts: weight loss, cancer prevention, blood sugar regulation 
4. Zucchini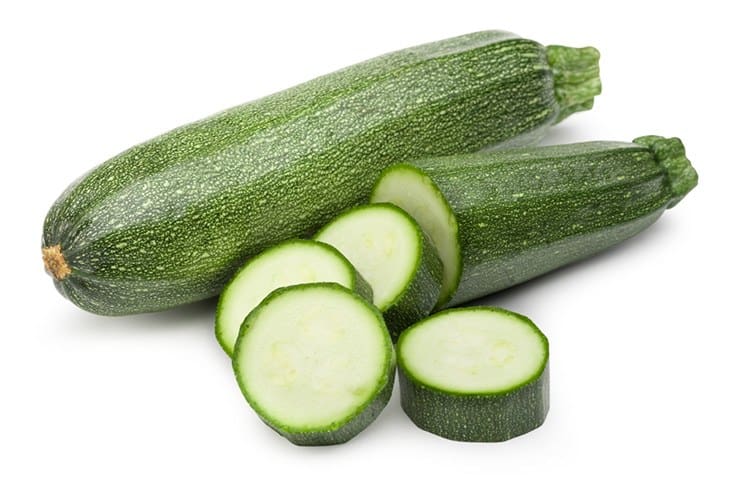 It doesn't always have to be mushroom. Zucchini, a summer fruit (often mistaken for a vegetable), also has a similar earthy taste and crisp texture like shiitake. It can bring a fresh flavor to your cooking, especially pasta dishes. 
Zucchini can be a little bland for some people, so add as much or as little salt you need to your taste.
For your information, zucchini is cultivated in a temperate climate, while shiitake prefers a tropically hot and humid climate. Depending on where you are, you can use one as the substitute for the other.
Types of dishes: pasta, casserole, stir fry
Health facts: anticancer, digestion aid, rich in vitamin C and vitamin A
5. Sun-dried Tomatoes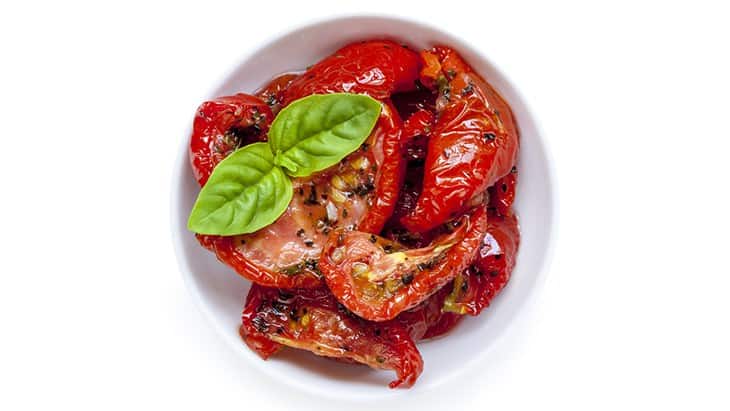 As the name suggests, sun-dried tomatoes are not fresh but are tomatoes that have been dried under the sun's heat. 
You can use this alternative in countless dishes: salad, pasta, sandwiches, pizza, etc., and even sushi. 
Please pay attention to the type you are using since the flavor and color of sun-dried tomatoes depend on the oil/sauce and other ingredients (e.g., rosemary, basil, thyme, etc.) in which they are preserved. 
Be mindful, though, as common knowledge goes, the less processed (i.e., the amount of oil and spice mixes) they are, the better. 
Although sun-dried tomatoes are not even close to shiitake in terms of taste and appearance, their versatility has won them a place on this list. 
If you can go for something better, why don't you? We are not comparing sundried tomatoes and shiitake here because it is like comparing apples and oranges, no point in that. We mean to say that you don't always have to stick to the recipe. If you find another ingredient better, go with your instinct. 
And like dried shiitake, sun-dried tomatoes offer the convenience of dried goods. It can be stored in your household and readily available when you need it.
Types of dishes: soup, pasta, skillet
Health facts: antioxidants, anemia prevention
6. Eggplant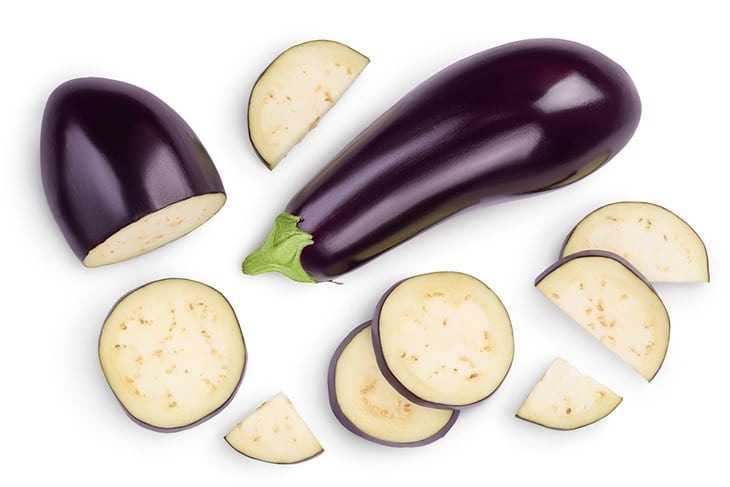 Eggplant is low in nutrients content, but this minus for some people can be a plus for others. If you are a food enthusiast trying to control your weight, this low-calorie berry is for you. 
Eggplant can absorb oil and flavor through cooking, so exchanging eggplant for shiitake won't affect the overall taste of the original recipe very much, especially in stir-fried dishes where strong spices and sauces are used.
If you are interested in cooking in general, don't miss these eggplant substitutes.
Types of dishes: grill, stir-fry, roast, curry
Health facts: weight loss, anticancer, heart disease prevention, cognitive function
7. Russet Potatoes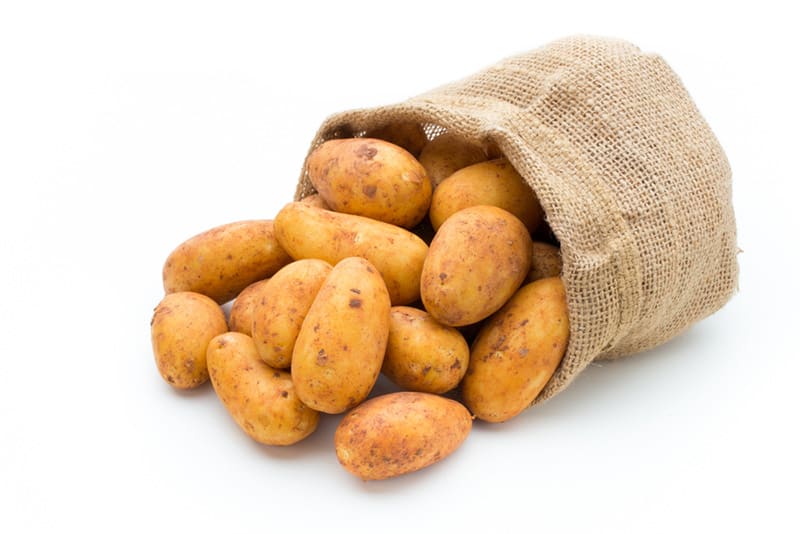 As opposed to eggplant, those of you who want to keep track of your calorie intake might want to skip russet potatoes. For the rest of you who don't mind some extra starch in your diet, russet potatoes are an unbeatable option in terms of price and availability. 
This household staple is a not too shabby substitute for shiitake in baked and roasted dishes. As for salad and soup, potatoes can get soggy if left out for long, so in this case, you might want to look for another shiitake substitute.
Types of dishes: bake, roast, fry, mashed
Health facts: antioxidant, lowering blood pressure
You May Also Like: Top 10 Best Substitute For Potato Flour That You Can Find Anywhere!
8. Garbanzo Beans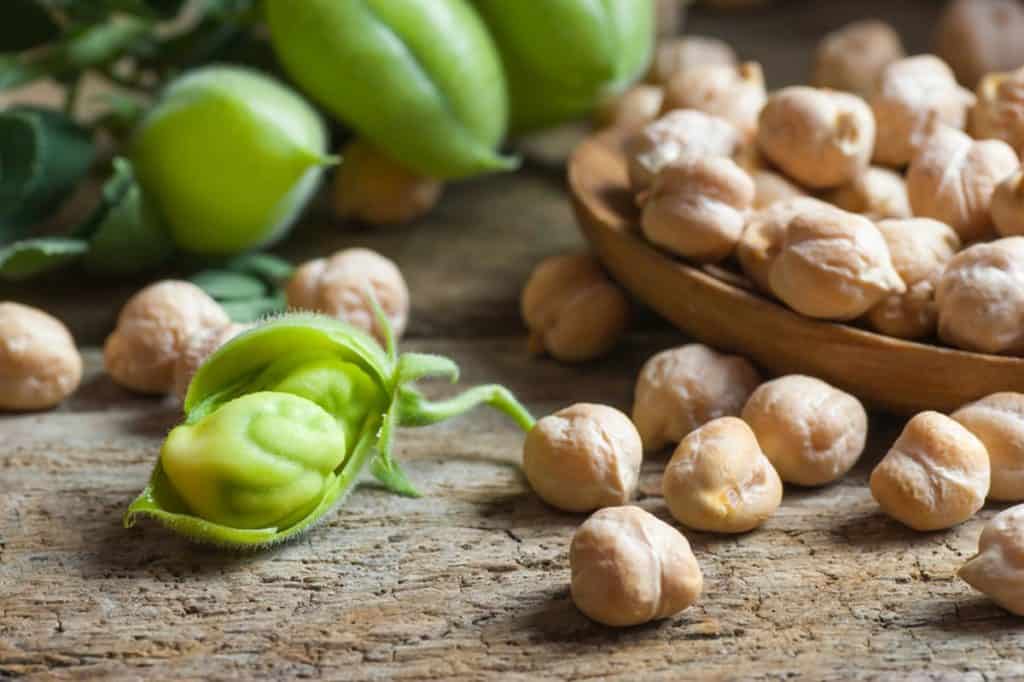 Here is an ingredient that you can use in soup and salad. Garbanzo bean is very high in nutrients content, providing lots of protein, dietary fiber, and dietary minerals. It is a very popular ingredient for vegetarian dishes in South Asia, bringing about a nutty and creamy flavor. 
If you have little shiitake but not enough to complete your recipe, you can use both shiitake and garbanzo beans since they complement each other, making for a great dish. This alternative would bring to your dish its own earthy, nutty flavor.
What if this is the first time you hear about garbanzo beans and not sure they have it where you live? Check out these garbanzo bean substitutes.
Types of dishes: salad, soup, curry, dipping sauce
Health facts: delay aging, hair loss prevention, skin health
9. Tempeh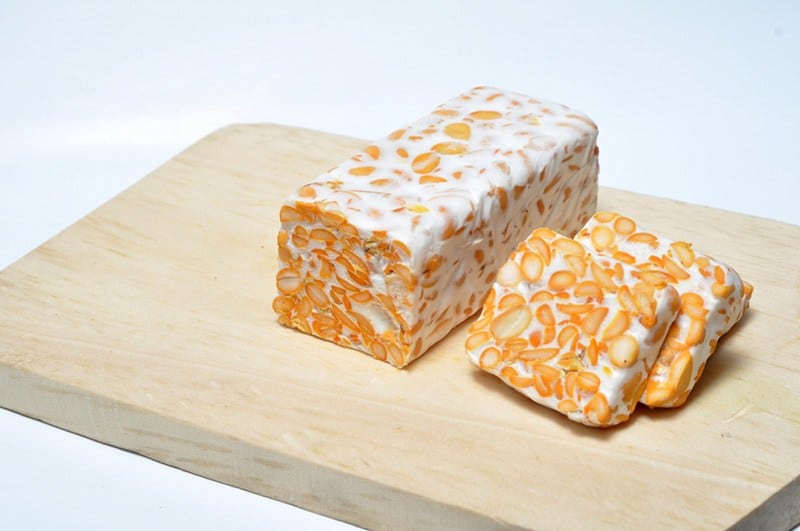 Another nutrient-dense ingredient, tempeh, is less popular than other shiitake substitutes mentioned on this list, but you won't want to skip it. This soybean product is a popular ingredient for the vegan diet in Java, Indonesia, for its high protein content and a savory flavor. 
Please pay attention, fitness fanatics! Since tempeh has gone through the fermentation process, it contains probiotics that help with digestion, and the soy protein not only keeps you full but has a decreased cholesterol level compared to meat-based protein. 
And as for most soybean products, tempeh can be incorporated into diverse types of dishes. Tempeh is getting more and more known worldwide, so be on the lookout for it on your next grocery trip.
Types of dishes: salad, fry, bake, spread
Nutritional value: protein intake for a vegan diet, cholesterol and blood pressure control, diabetes prevention and treatment
10. Tofu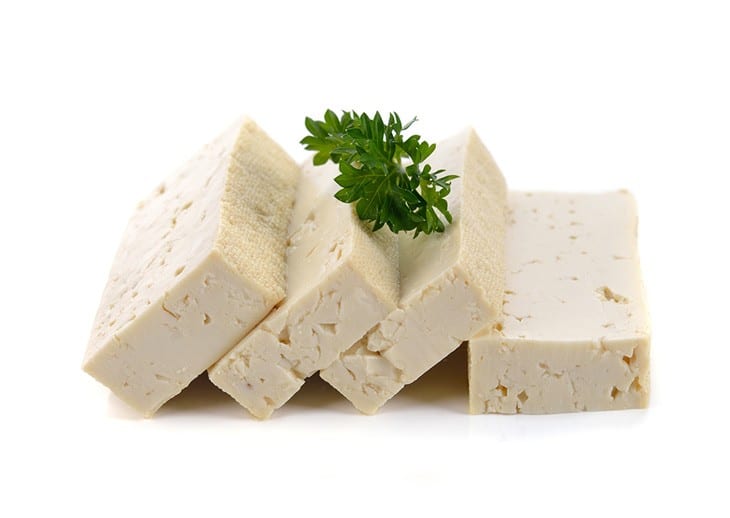 Low in calories, high in protein, iron, and calcium, what else can you ask for from this darling of the vegan world? Tofu is the most common substitute for meat in vegetarian dishes. 
Some might complain that shiitake has an intense flavor, while tofu is too bland. If you are not a fan of mild flavor, then there are a great variety of tofu and tofu products out there for you. People have come up with pickled tofu, stinky tofu, egg tofu, tofu skin, to name a few. 
You can pan-fry, deep-fry, broil, stew, smash, or stuff tofu. If you want to get creative with your cooking, go with tofu! After all, how wrong can you get with it?
Types of dishes: soup, deep-fry, stir-fry, curry, teriyaki
Health facts: cardiovascular disease reduction, kidney-friendly, osteoporosis prevention
11. Celery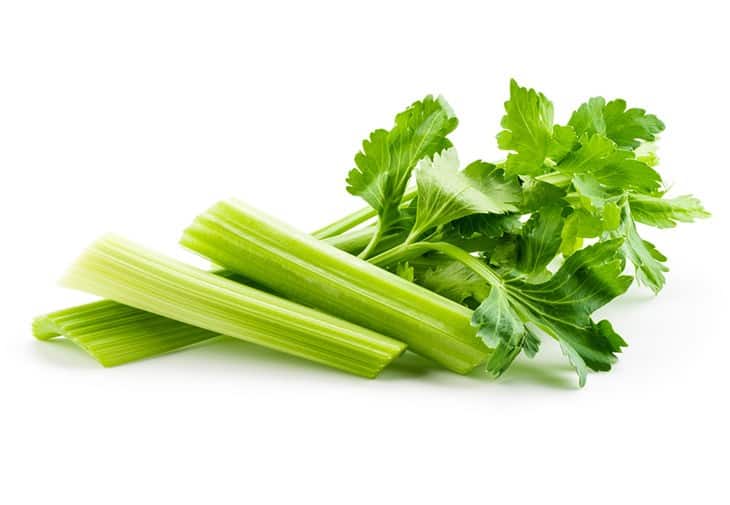 Celery is one of the healthiest substitutes for shiitake mushrooms you can find out there. Its body mostly consists of water, helping you cleanse your body. It is a good source of vitamin K too, preventing blood clots and excessive bleeding. 
Without a doubt, the textures of celery and shiitake are nothing alike. But if your final product is cream or something creamy, this shouldn't be your concern at all. Celery is often utilized as a base for sauce and soup. 
The leaves have a strong flavor, rather spicy, so they are more suitable for seasonings. In this case, you can include this veggie in a wide range of dishes: bake, roast, soup, stew.
Types of dishes: soup, salad, creamy sauce, dressing
Nutritional value: hydration, detoxification, eye and skin health, weight loss, stress relief
12. Bell Peppers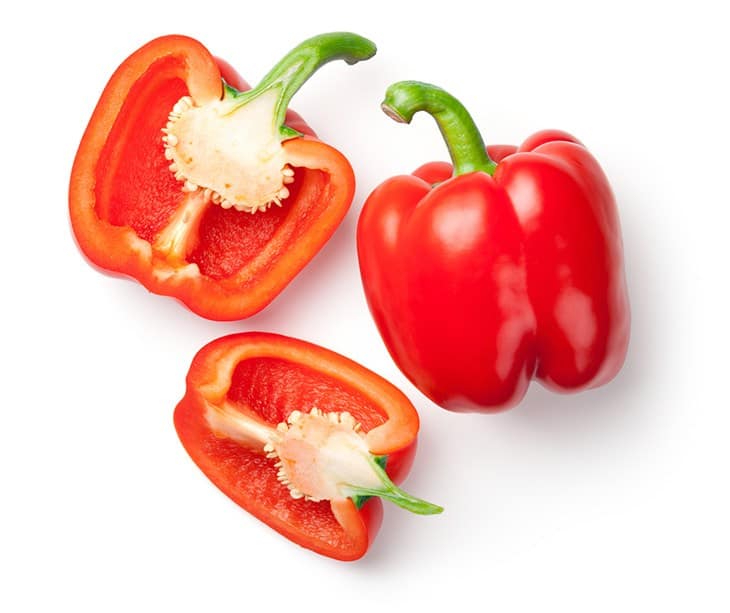 Another healthy option for you here: bell peppers. They are low in calories and high in vitamin C and antioxidants. 
You can replace shiitake with bell peppers in salads, making for a more colorful dish. They are also good for stir-fried dishes. 
Or, in case you want to make something impressive like stuffed shiitake but can't find or afford shiitake with the desired quality, or simply, you find shiitake hard to work with, then bell peppers can come to your rescue.
Types of dishes: salad, roast, ratatouille, stuffed
Health facts: antioxidant, eye health, bone health
You May Also Like:
13. Jackfruit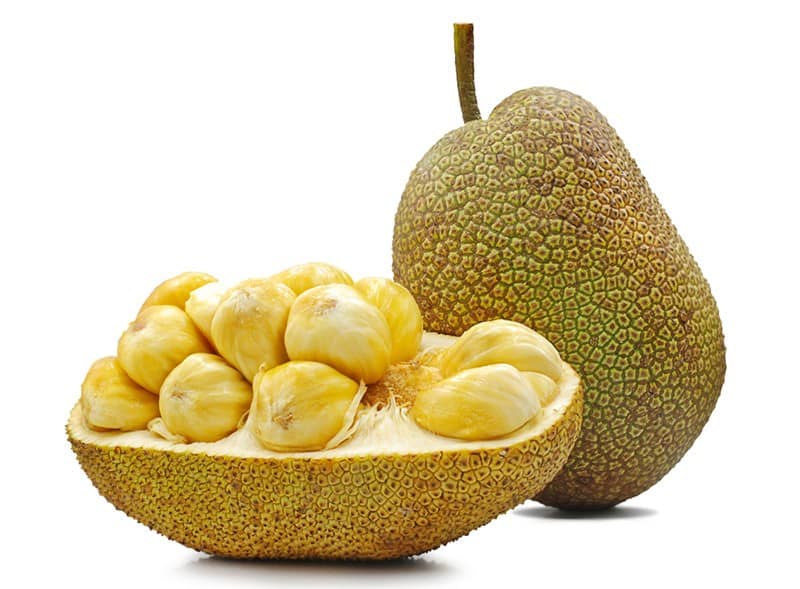 Wait… isn't jackfruit… a fruit? Yes, it is, but it can also be cooked and eaten as a savory dish. While ripe jackfruit is pretty sweet, unripe jackfruit is milder. 
With a meaty texture, jackfruit, alongside shiitake, is considered a great meat substitute by many food experts. 
A fun fact, jackfruit is also treated as a solution for food security in many developing countries. If you didn't know about the culinary use of jackfruit, now you know. Jackfruit is great for dishes like stir-fry, sauté, or curry.
Types of dishes: slaw, BBQ, pulled, curry
Health facts: antioxidants, anti-constipation, skin health
14. Beets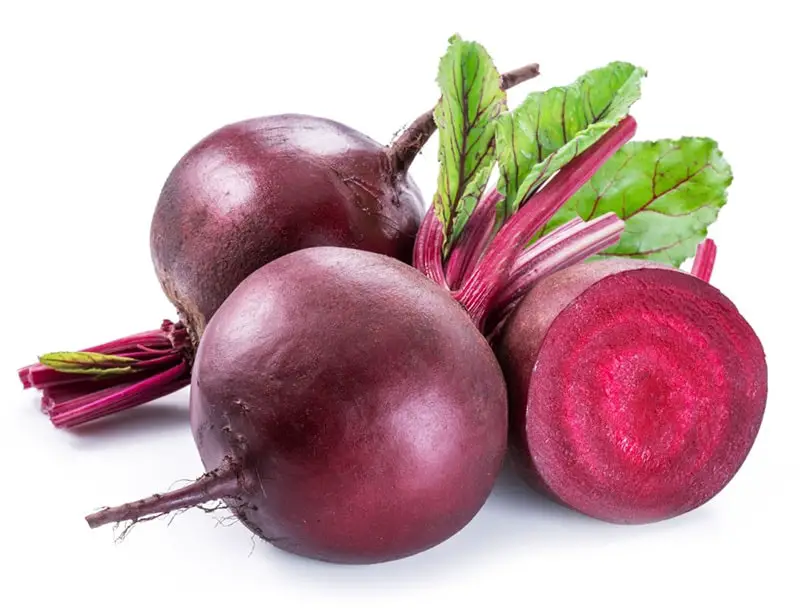 We value beets for their wide application. Beets can be cooked, pickled, and eaten cold as a condiment. They can be eaten raw as a salad as well. 
They can be smashed to serve as a side order. Or they can be roasted, boiled, or stewed to eat with meat. Beet juice can add some nice color to the appearance of your dish too. 
You will never have to worry about leftover beets for buying more than your recipe requires since you can always add them to other dishes or snack them. 
And you know what, if you have a burger recipe with shiitake, you can use beets instead, too.
Types of dishes: salad, roast, mashed, pickled
Health facts: stamina boost, blood pressure control, and stroke prevention
15. Corn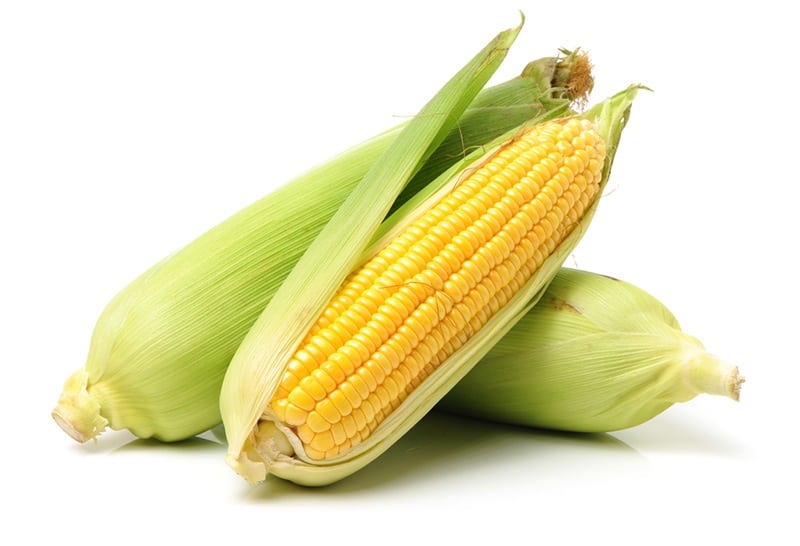 Last but not least, corn. Yes, corn is everywhere indeed. But this list wouldn't be complete without corn. 
If your dish requires a lot of cutting and chopping shiitake, corn will save you a ton of preparation time. Corn beats almost all ingredients in terms of its ease in preparing and cooking. 
In case the dish you are making is for kids, then chances are they won't mind this substitution at all. 
If you are concerned that corn is any less nutritional than shiitake (since you can't help seeing corn listed as the ingredient in so many unhealthy processed foods out there), don't be. 
Fresh, unprocessed corn offers high fiber content, together with essential minerals like iron, manganese, zinc, etc. It can be a great substitute for shiitake in a salad, soup, or congee dish. 
Types of dishes: soup, salad, grill, casserole, dipping sauce
Health facts: antioxidant, metabolism aid
Frequently Asked Questions
What are some differences between shiitake and portobello mushrooms?
| | |
| --- | --- |
| Shiitake mushroom | Portobello mushroom |
| Native to East AsiaLess commonSimple to dryHigher in nutritional contentsSmokey, buttery flavor | Native to Europe and North AmericaMore commonDifficult to dehydrateLess expensiveMeaty, earthy flavor |
How Long Do Shiitake Mushrooms Last?
Fresh shiitake mushrooms stored in a paper bag and refrigerated can keep their freshness up to 14 days. Avoid using plastic wrap or nonporous containers. The general rule of thumb for all mushrooms is that if they have dark spots or feel slimy, they have gone bad.
Can You Grow Shiitake?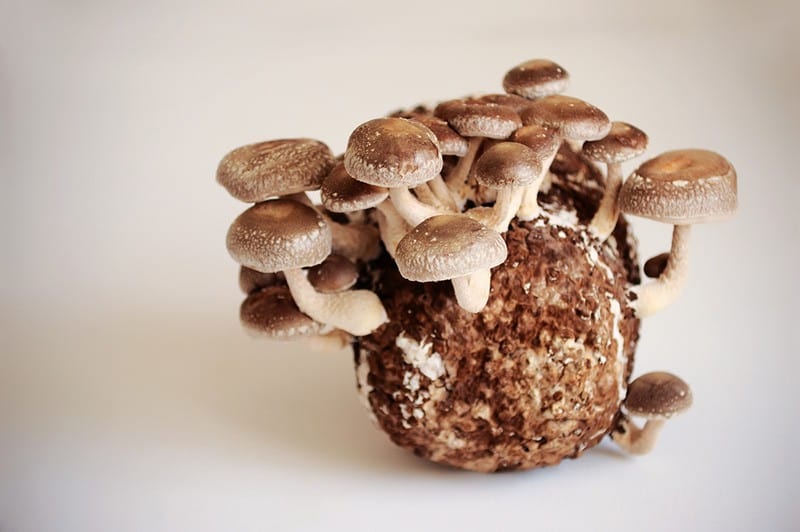 Technically you can. Shiitake is one of the easier types of mushrooms to grow at home. The question here is, should you? 
Shiitake requires humid tropical weather, as we mentioned earlier, so if you reside in a dry climate, there is extra work for you. 
In addition, shiitake takes 6-12 months alone incubating and demands serious effort from you to follow through all the steps. Therefore, if you have the finance, the time, and the love and patience for shiitake, we'd say why not?
Conclusion
All things said, there is no perfect substitute for shiitake, despite there being varieties of mushrooms. 
Shiitake has its own rich and complex flavor profile. Nevertheless, if having shiitake in your dish is out of the question (for availability or allergy reason), the list above provides the closest replacements for shiitake.
Hope you can find your suitable substitute for shiitake mushrooms from this article. Thank you for reading and have fun cooking!